Event Description
Broward Convention Center hosts Cruzin Classic Fort Lauderdale Florida
Cruzin Classic Fort Lauderdale Florida
Many years ago, Trip Sports was asked to come up with a trip that was more exotic than going to central-Florida, but yet cheaper than a trip to Hawaii. The answer was…and remains…the Cruzin Classic Fort Lauderdale Florida.
Itineraries
Arrive in Fort Lauderdale, Florida

Day 1 – December 17, 2015

Practice takes place at Broward Convention Center

Day 2 – December 18, 2015

Games take place at Broward Convention Center

Day 3 – December 19, 2015
Day 4 – December 20, 2015

Carnival Cruise (optional)

Day 5 – December 21, 2015

Board Carnival Cruise Ship

Day 6 – December 22, 2015

Carnival Cruise stops for the day in Nassau, Bahamas

Day 7 – December 23, 2015

Carnival Cruise has a relaxing full day at sea

Day 8 – December 24, 2015

Carnival Cruise returns to Ft Lauderdale Cruise Port
Participants of the Cruzin Classic travel to beautiful Fort Lauderdale, Florida the week before Christmas for all the exciting action. While this fabulous Florida trip contains many wonderful facets, the most unique is the ability to add a Carnival Cruise to the end of the trip!
Although you are not required to take the cruise, it does offer an element of exotic appeal to many athletes, parents, and fans. This appeal often leads to a higher level of interest in your schedule, as well as a larger fan‐following on your trip.
Perhaps the best part about the cruise is that it is virtually all-inclusive. Numerous coaches have told us not having to worry about feeding their players, entertaining them, or worrying about them going somewhere is priceless.
The outdoor area of a Carnival ship features decks and decks of space to enjoy the warm Caribbean sunshine. In addition to the sun, the ship also offers many other features, including extravagant dining and lavish Vegas‐style revues—just to name a few. For more information on the cruise, please read Carnival Cruise.
For those teams that opt out of the cruise, Fort Lauderdale and the Cruzin Classic remains an attractive travel destination. The Hilton Lauderdale Marina is our "official hotel" and is located just south of downtown Fort Lauderdale on the intracoastal waterway. Within a short stroll of the hotel you can find all sorts of restaurants, shops, a grocery store, and much more.
Individuals looking for fun in the sun can take advantage of Lauderdale Beach, located less than a mile away and accessible via a courtesy shuttle. Optional evening activities may include a trip to the Miami Heat, Florida Panthers, Hard Rock Hotel & Casino, South Beach, and more.
When you add it all up, the Cruzin Classic offers warm weather, a beach, beautiful hotel accommodations, and an impressive competition facility. Your players, fans, and parents will certainly be excited to travel to the Cruzin Classic!
Organizers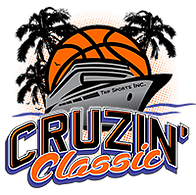 TripSports
P.O. BOX 336 WAPAKONETA, OH 45895
Fax: 419-386-2459
info@tripsports.com
About the Organizers
Trip Sports offers exciting and unique basketball trips at the collegiate level. Our mission is to provide each team with an opportunity to boost team chemistry by mixing competitive games along with the enjoyable atmospheres offered at our beautiful locations.
How to Register?
All events operated by Trip Sports are filled on a first-come, first-served basis. Once you notify Trip Sports of your desire to participate, Trip Sports will send you a contract to be returned within 30 days of receipt. Please contact us for more detailed information about our booking procedures.
P.O. BOX 336
WAPAKONETA, OH  45895
Tel: 419-739-7714
Fax: 419-386-2459 
Mail: info@tripsports.com
Visited 7577 times, 3 Visits today